Shop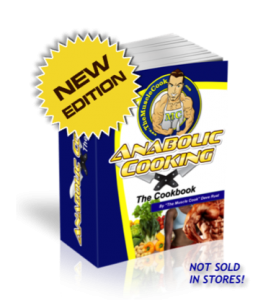 Now for over 5 years "The Muscle Cook"'s Top Muscle Building Recipes have been helping 1000's of people build muscle and lose fat in over 100 countries!
With over 200 "Anabolicious" Recipes, you will never be bored with your diet again. Full of Cooking tricks, Nutritional Tips, Dieting strategies, and step-by-step, easy to make recipes, you will become a chef in no time, and will keep your family and friends healthy along the way.
In Anabolic Cooking, "The Muscle Cook" Dave Ruel will show how to cook tasty meals for your muscle building and fitness goals no matter what they may be. You will learn every aspect of cooking for healthy living and reaching your physique goals
Click Here for more information…
---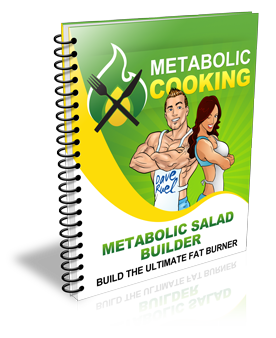 Metabolic Cooking is a brand new recipe guide by Dave Ruel and Karine Losier (aka the Lean Kitchen Queen). This system will give you step-by-step instructions on how to eat to burn fat quickly and keep it off forever.
You will no longer have suffer the pain of boring, tasteless and ineffective diet plans with these 250 unique fat torching recipes.
Dave and Karine's Metabolic Cooking show you how to get rid of stubborn belly fat in a matter of a few short weeks. It's a step-by-step blueprint on how get lean and have more energy.