Chinese Takeaway Style Peanut Chicken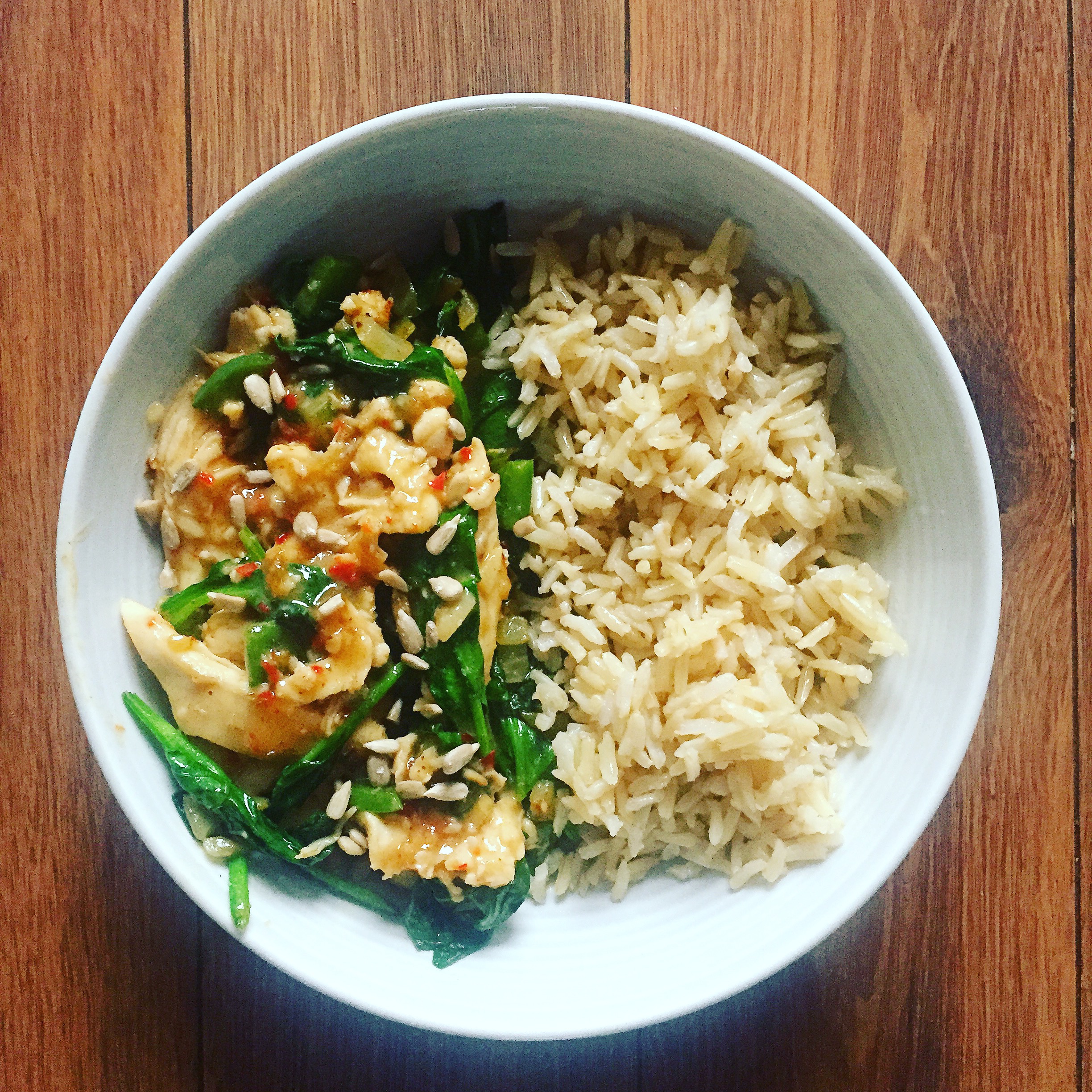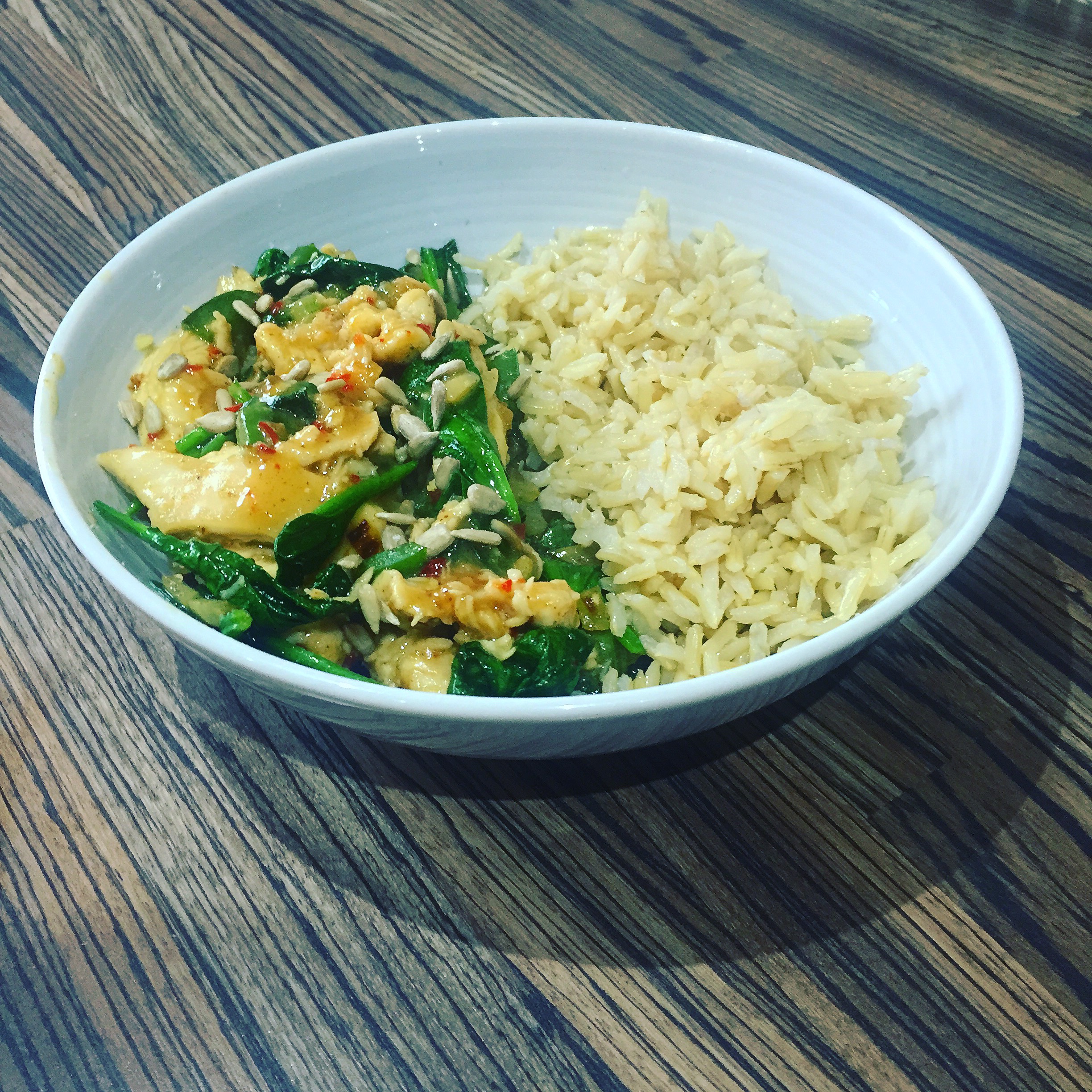 Serves 2
Ingredients:
– 2 chicken breasts, sliced into strips
– 1 red chilli, finely chopped
– 1 1/2 cloves of garlic, finely chopped
– 1 green bell pepper
– 1/2 an onion
– 1 1/2 tbsp natural peanut butter
– 2 handfuls of spinach
– 1 tsp honey
– olive oil
– 1 tbsp sunflower seeds
– 1/2 cup chicken stock
Method:
1. In a hot pan, add your garlic and fry for 2 minutes.
2. Add in your chicken and cook for 3-4 minutes until evenly browned.
3. Add in your chilli, honey and chicken stock. Bring to the boil.
4. Mix in your peanut butter, reduce the heat and cook until the sauce thickens.
5. In a separate pan fry off your peppers and onions for 4 minutes then add in your spinach until wilted.
6. Make two portions by adding half of each mixture together and fold.
7. Serve with some brown rice and sprinkle your sunflower seeds on each portions.