High Protein Lasagne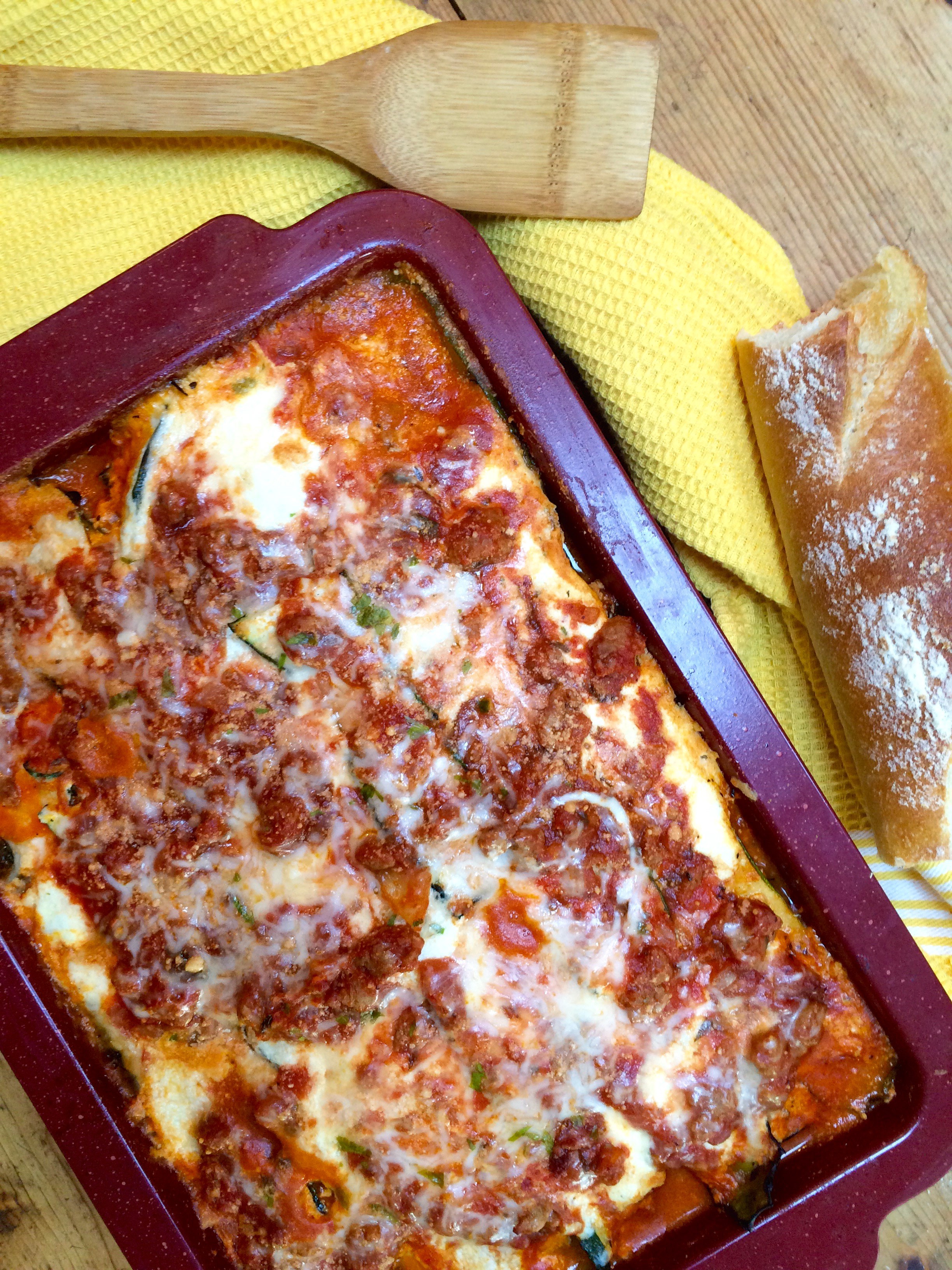 This creation is one of my favourites.
It is has the authentic look of a traditional Lasagne but is more like a high protein meat and vegetable bake.
Truly delicious!
Recipe:
Serves 4
Ingredients:
– 500g/1lb of 5% Lean Ground Beef
– 4 Large Zucchini/Courgettes
– 2 tbsp Worcester Sauce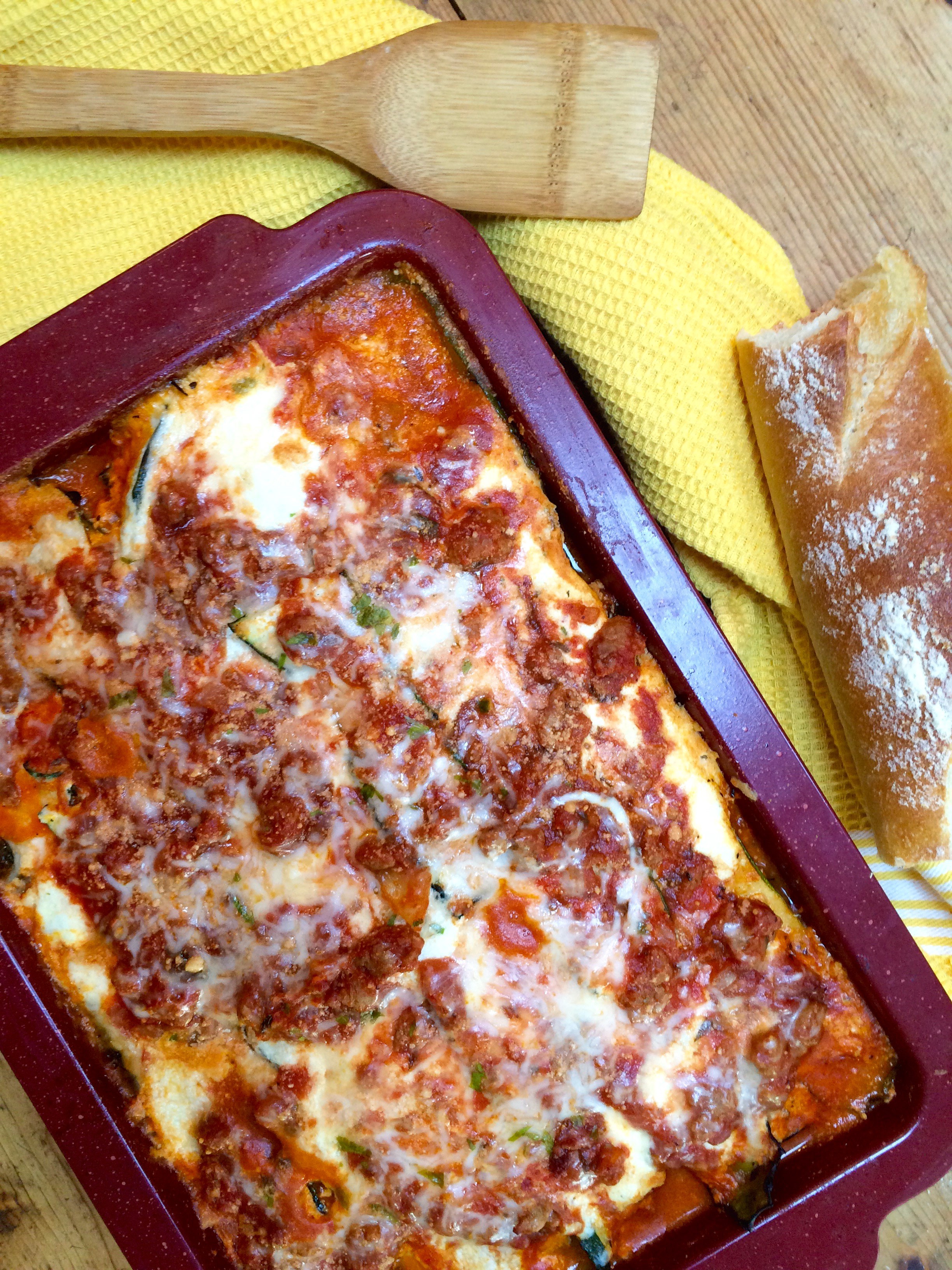 – 1 Can Chopped Tomatoes
– 1 tbsp Basil
– 1 tbsp Oregano
– 1 tbsp Paprika
– 1 tbsp Parsley
– 1 tbsp Tomato Purée
– 1 1/2 cup/170g Low Fat Shredded Mozzarella Cheese
– 300g/1 container of Low Fat Cottage Cheese
– 2 Egg Whites
– 1 Red Bell Pepper, chopped
– 2 Carrots, chopped
– 2 tbsp Ground Nut Oil
– Sea Salt
– Black Pepper
– 1 tbsp Minced Garlic
– 1 Onion, Diced
Method:
1. Sauté your onions and garlic for 3-4 minutes then add in your beef, seasonings and Worcester Sauce.
2. Brown your meat for 4-5 minutes then add in your vegetables, tomato purée and chopped tomatoes. Leave to simmer for 15 minutes.
3.  In a bowl combine your cottage cheese and egg whites, mix thoroughly then place to one side. (This part is optional but i find it does add a little extra creamy layer that is very well balanced in the centre)
4. Slice your Zucchini evenly using a mandolin slicer or finely slice with a sharp knife.
5. In a deep oven dish place an even amount of your meat mixture then cover with a layer of zucchini strips.
6. Spread your cottage cheese mix on top then another layer of meat.
7. Place another layer of zucchini strips then the rest of your meat.
8. Sprinkle your mozzarella over the top, season and add a little chilli powder to finish.
9. Place in the oven at 180c/350f for 18 mins or until the cheese becomes golden.
Serve up and enjoy!
Check out the video of our latest batch here <—
Macros per serving:
Calories – 430kcal
Protein – 50g
Carbs – 10g
Fat – 22g