High Protein Thai Noodle Soup!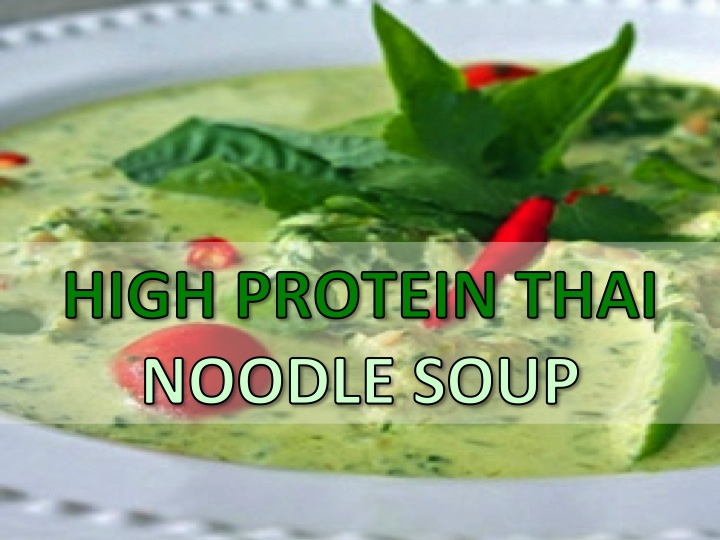 It's Tuesday
It's Recipe time
Let's go!
Ingredients:
1 Handful Fresh Coriander
5cm Piece of Fresh Ginger, sliced
2 Cloves of Garlic, crushed
2 Green Chilis, chopped
Sea Salt
Black Pepper
2 tbsp Olive Oil
1 tsp Tumeric
1 tsp Ground Coriander
1 Stick Lemon Grass
300mls Vegetable Stock
300mls Coconut Milk
1 Splash of fish Sauce
For individual Recipe add:
60g Whole wheat noodles
80g Broccoli
150g deshelled Cray Fish, Prawns or Shrimp
Method:
In a blender, add your ginger, garlic, chilis, fresh coriander, sea salt, pepper and olive oil. Blend.
Add the mixture to your pan and put on a medium heat until bubbles form. add in your tumeric, ground coriander and vegetable stock then bring to the boil.
Reduce to a simmer, add your coconut milk and allow the simmering process to continue for 30 minutes.
You can serve this with any carb source or even just use the liquid base as a high protein low carb snack alongside some chicken breast.
It really is up to you!
Enjoy!
Liam