How to Upgrade your boring Chicken and Broccoli with our Delicious Tomato and Basil Sauce!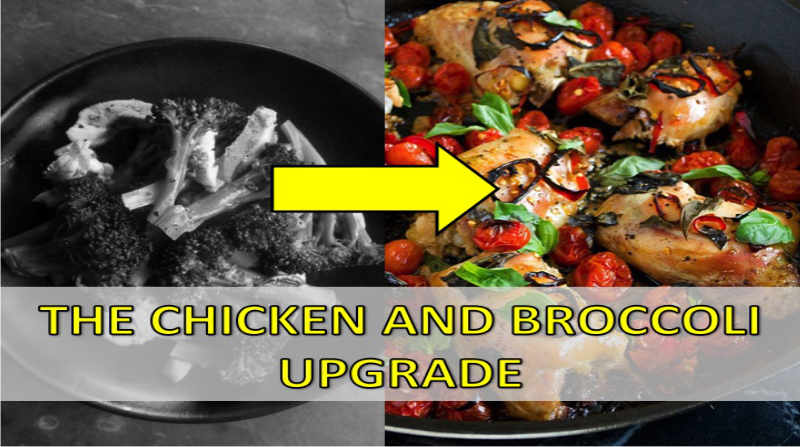 Good Morning/Afternoon/Evening wherever you are tuning in from!
I've been so excited to share this new recipe with you as it is seriously one of my go-to flavour combinations if I am trying to lean out for a vacation or just looking to lose a few lbs after some over indulgence!
Our Tomato and Basil Chicken and Broccoli combination is a huge hit with clients and in this case even the Cameraman ha ha.
Give it a try and let me know what you think 🙂
Ingredients
1 5 to 7oz Chicken Breast
1 Lime, juiced
1 Handful Fresh Basil, finely chopped
200g Broccoli Florets
1/2 Red Onion, diced
1 Green Chilli, sliced finely
1 clove of garlic, minced or finely chopped
8 Cherry Tomatoes, cut into 1/4's
4 tbsp organic Passata
1 tbsp Olive Oil
Sea Salt
Black Pepper
Directions:
Add chicken into pan to brown for 2 minutes, add in onions and allow to cook for 3-4 minutes.
Add broccoli into a steamer for 6-8 minutes depending on how you like it cooked.
Add in Garlic + Chilli then cook down for another 2 minutes on a medium heat. Add in tomatoes and gradually fold in the Passata and cook on low for 3 minutes.
Add in your basil + lime juice