Poached Egg and Avocado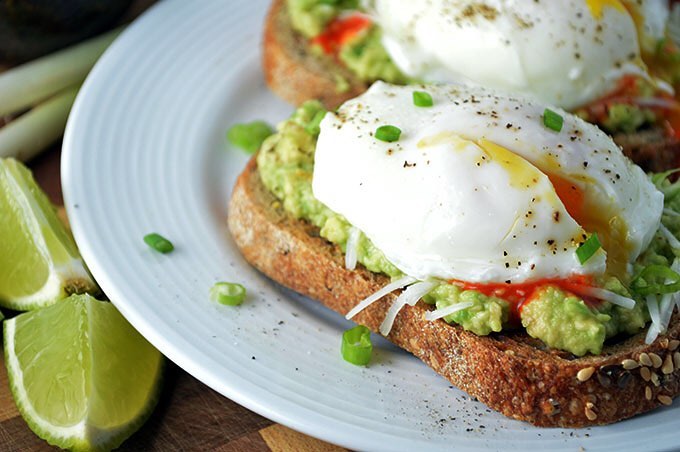 Poached Egg and Avocado on Protein Toast:
Ingredients:
per serving: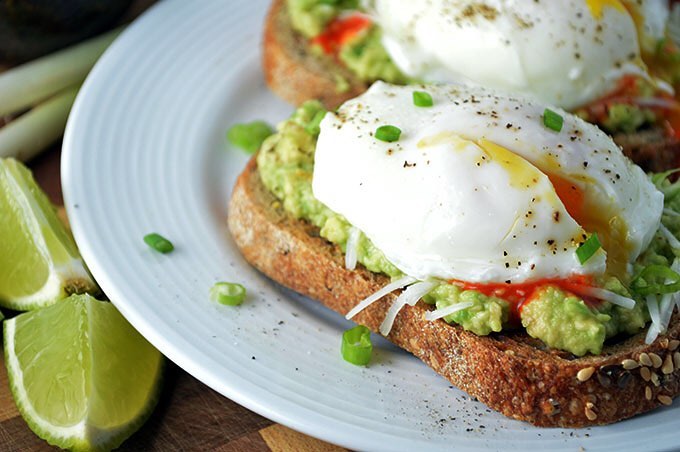 1 Slice high fibre protein bread
half an avocado

 half a lime, juice

1 tsp grated Parmesan

sea salt

fresh black pepper

very finely chopped coriander

1/2 a birds eye chilli finely chopped

1 whole egg
Method:
In a pan, add water and bring it to the boil.
Once boiled, take off the heat and crack in your egg. Keep an eye on it for 4 minutes, take out and place onto a towel.
Toast your bread.
While it is toasting, in a bowl add your avocado, chilli, coriander, sea salt, black pepper, parmesan and lime juice.
Mash with a fork and spread onto your toast then top with your poached egg.
Season with black pepper and a little more parmesan.