Protein Peanut Butter Cookies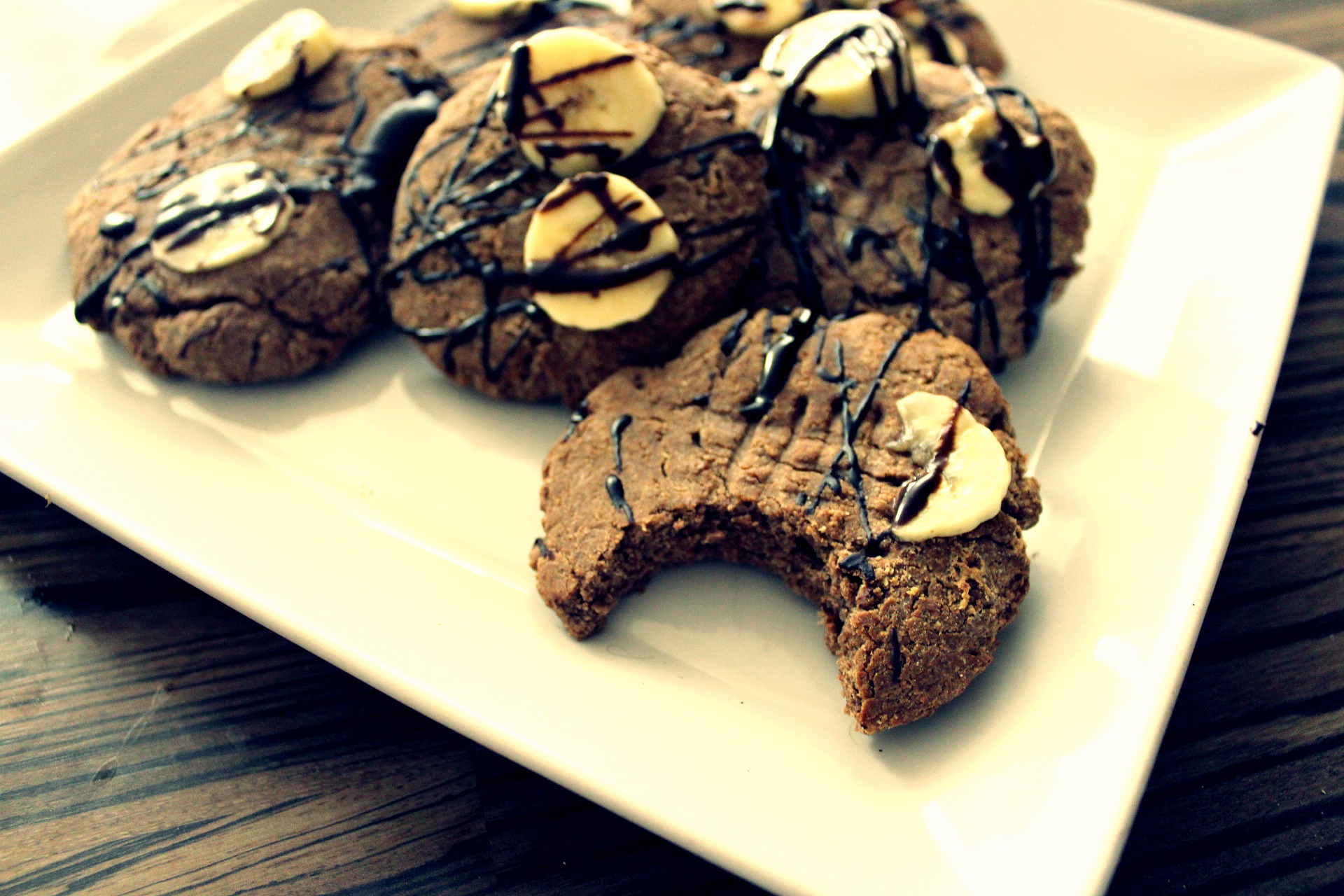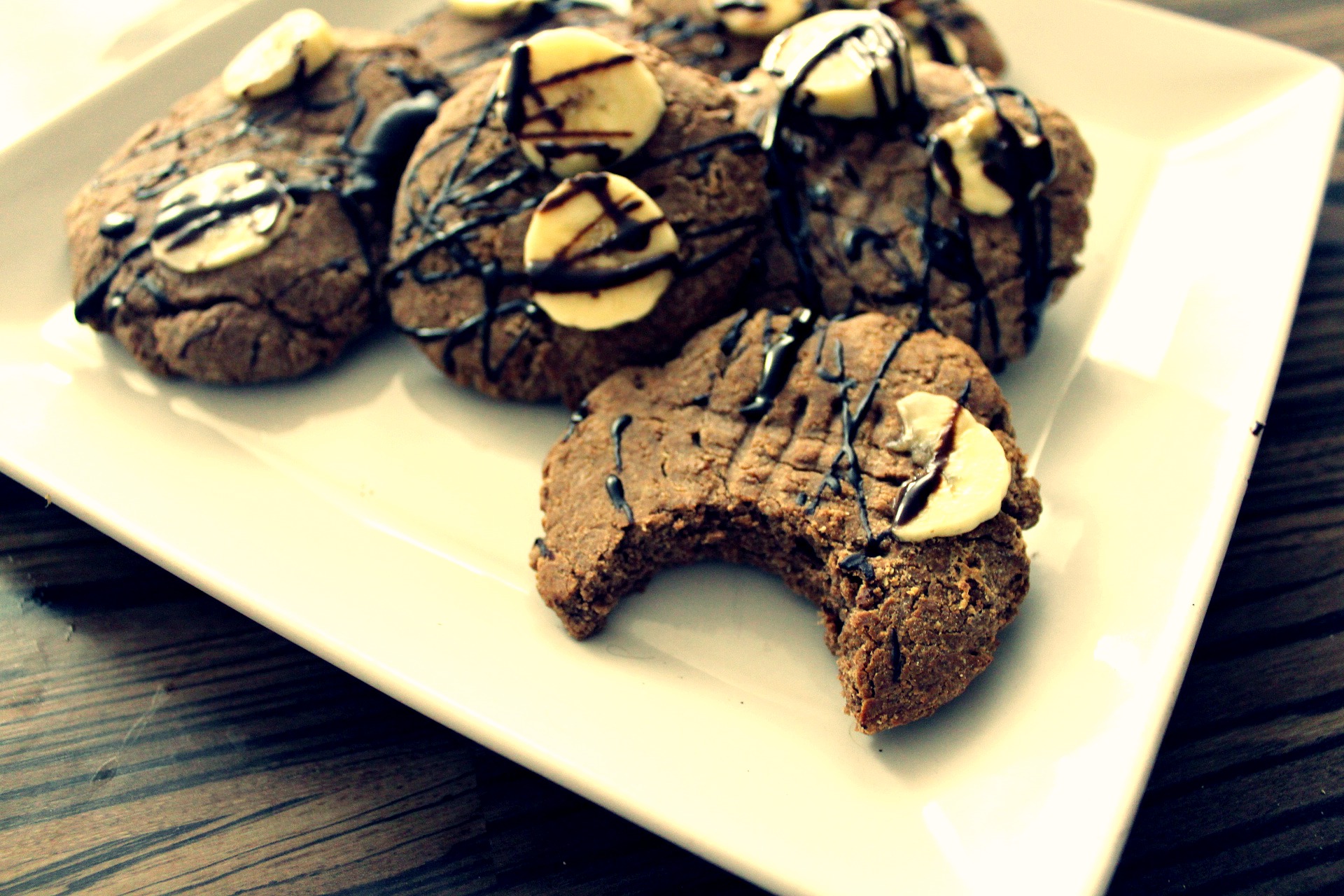 Recipe:
Ingredients:
– 1 cup creamy natural peanut butter
– 3 scoops whey protein powder
– 1/4 cup coconut sugar
– 2 eggs
– 1 splash vanilla extract
– 1 banana, sliced
– 70% dark chocolate
Method:
1. In a bowl mix together your peanut butter, whey, coconut sugar, eggs and vanilla extract. Mix thoroughly.
2. Pull off some cookie dough, roll into a ball then squeeze to form your patty. Repeat until all mixture is used.
3. Make a little cross marking with your fork on each then pop into your oven at 350f/180c for 8-9 minutes.
4. Take out and place on a cooling rack for 10 minutes.
5. Add on your banana slices and melt some dark chocolate for your drizzle dressing.
Dig in and enjoy!