Smoked Salmon Super Revitalising Salad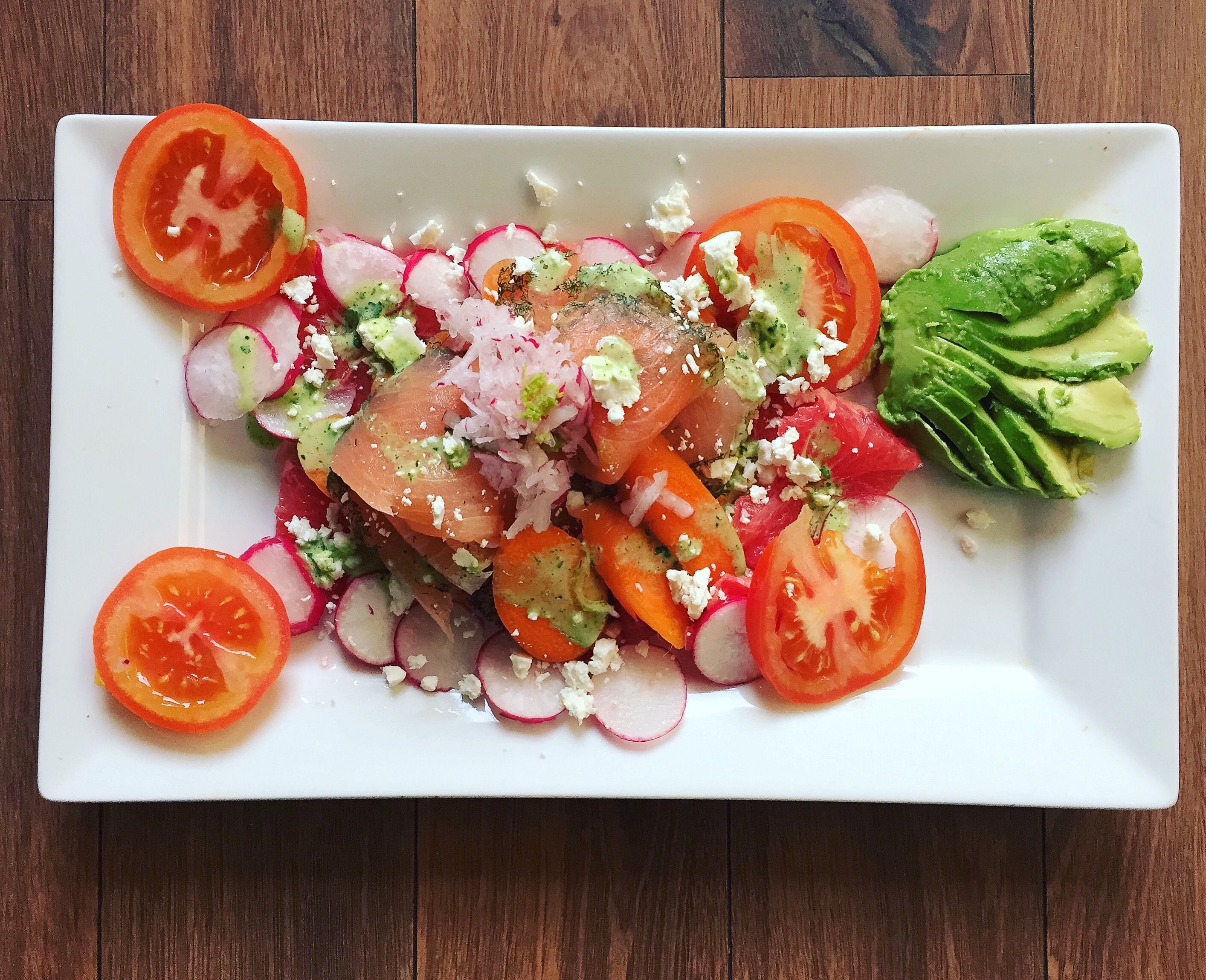 This little beauty was thrown together after a few overindulgence days during the holidays!
The sharpness of the grapefruit works perfectly with the subtle salty bite from the feta. Combine that with the dill infused smoked salmon and our coriander dressing, it completely revitalises your body.
Give it a try 🙂
Ingredients:
200g Smoked Salmon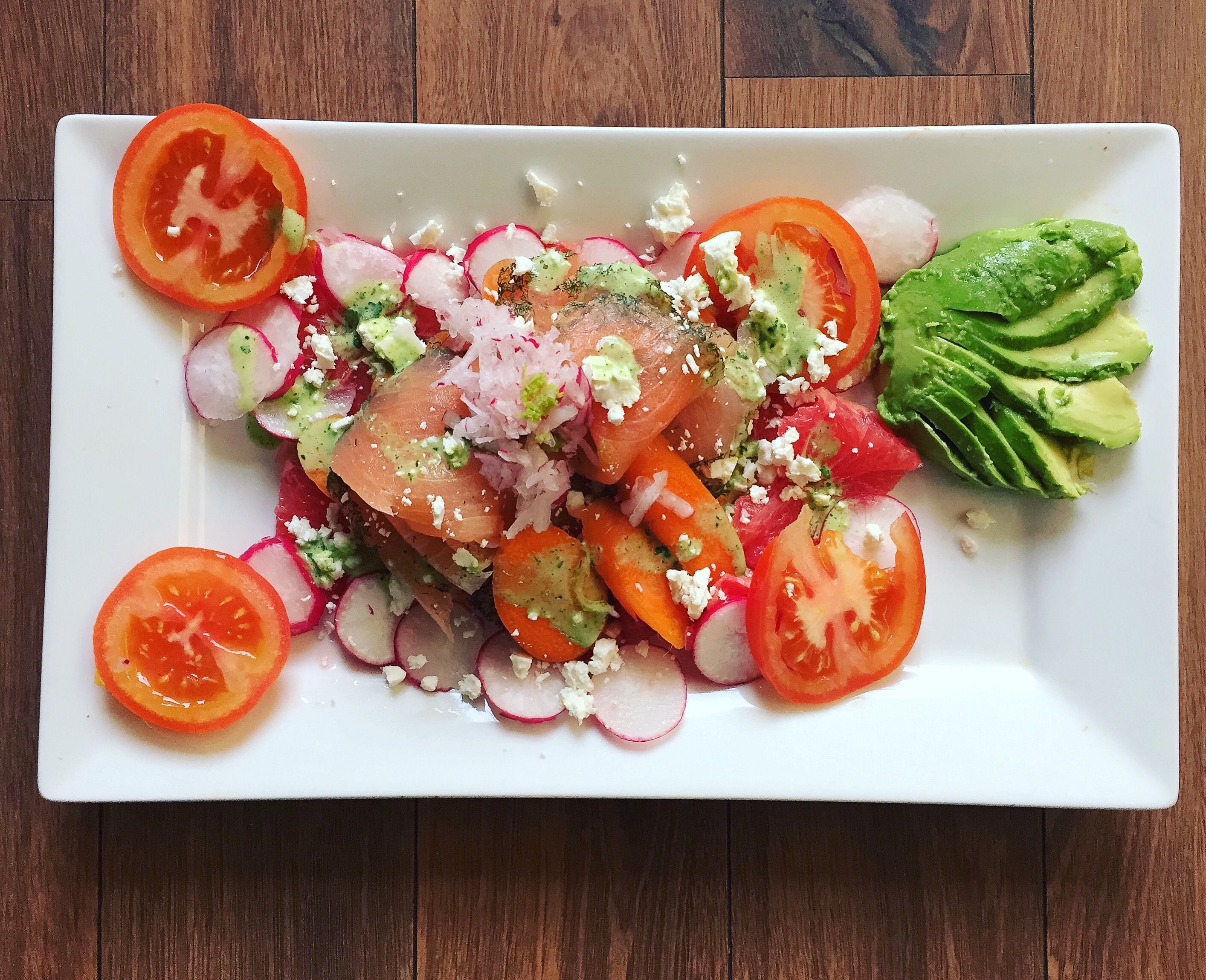 1 Bunch of Dill, chopped
1/2 a Grapefruit, peeled and sliced
2 Carrots
4 Radishes, 2 sliced, 2 grated
1 tbsp Feta Cheese
1/2 an Avocado
1 Tomato, sliced
1 bunch Coriander
1 tsp Grainy Mustard
2 tbsp Greek Yogurt
1/2 Lime, zest and juice
Sea Salt
Pepper
Directions:
1. Simply plate up the grapefruit, carrots, sliced radishes and tomatoes.
2. Finely chop your dill, drizzle a little oil over it and roll your smoked salmon in it then place in the middle of your salad.
3. In a blender add your yogurt, coriander, lime, mustard, sea salt and pepper. Blitz and pour a little amount over the salad.
4. Crumble your feta on top , add the avocado and season with a little black pepper.
Enjoy!