5 Minute Muscle Building Breakfast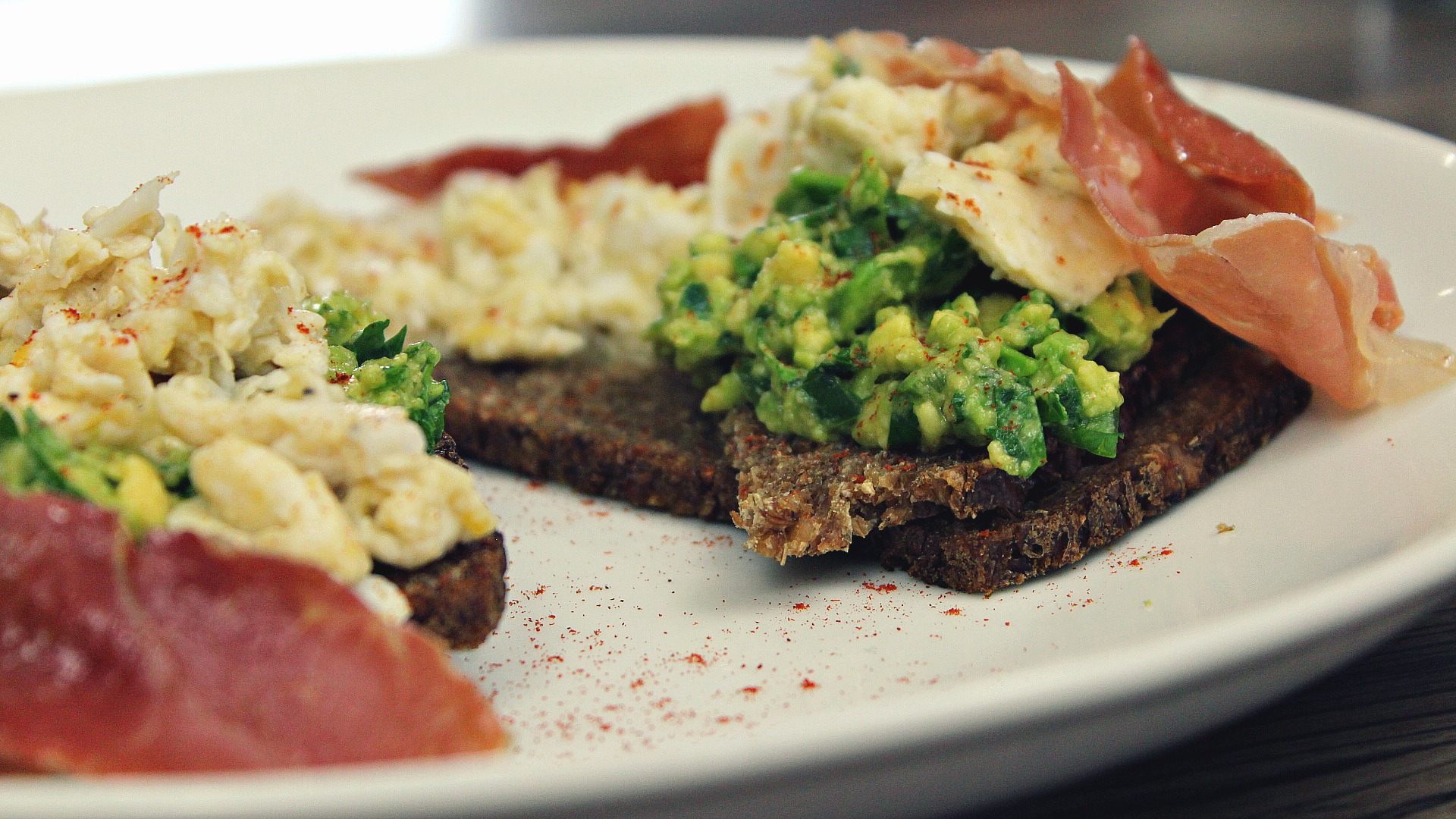 Recipe:
1/2 avocado
1 birdseye chilli
1 handful coriander
Sea Salt
Black Pepper
1/2 tsp Paprika
1/2 lime, juice
1 whole egg
2 egg whites
1 tsp butter
2 slices of rye bread, toasted
2 sliced smoked prosciutto
Method:
In a bowl add your avocado, coriander, chilli, sea salt, pepper, paprika and lime juice. Mix together well.
In your pan on medium heat add your eggs, butter and season. Cook until your desired consistency.
Fry off your prosciutto for 2-3 minutes then plate up and enjoy!