Delicious Chocolate Brownie Protein Oat Bars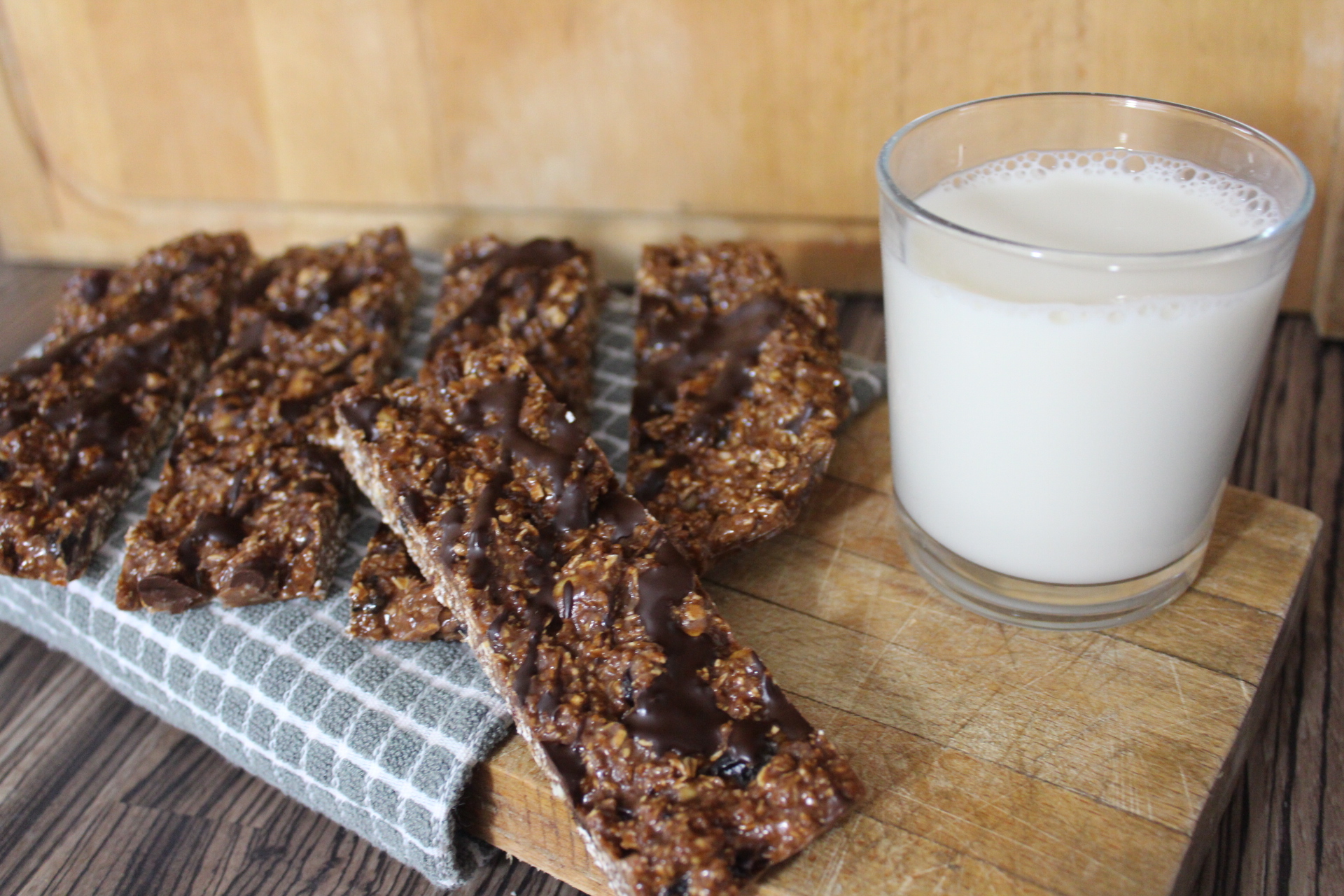 Ingredients: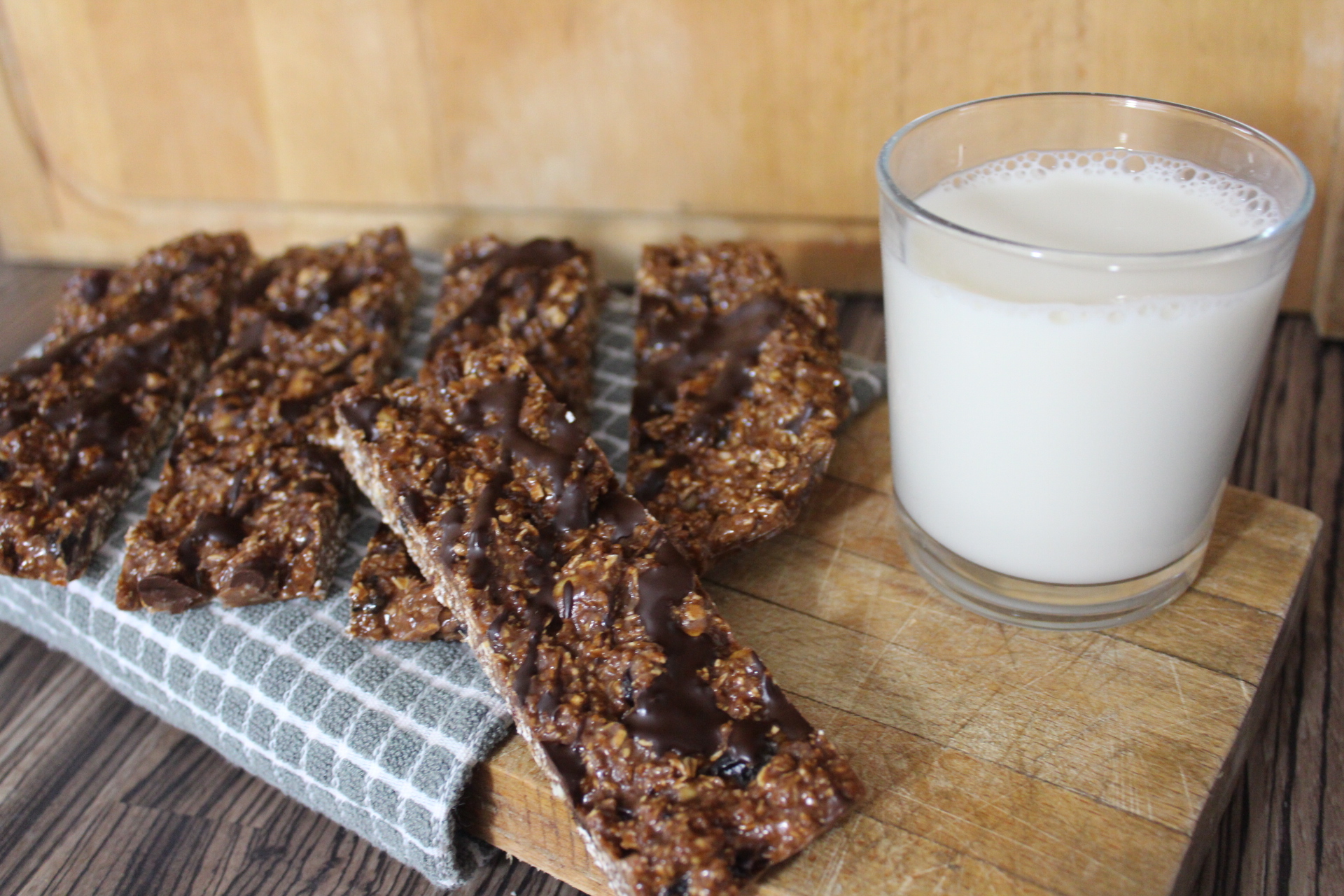 – 1 1/2 cup rolled oats
– 2 tbsp natural peanut butter
– 2 tbsp honey
– 1 handful dried fruit
– 1 handful cashew nuts
– 1/4 cup almond milk
– 4 scoops chocolate brownie protein(chocolate is fine)
– 1/2 tbsp cinnamon
– non stick cooking spray
– parchment paper
– 2 squares of dark chocolate
Method:
1. In a bowl add your oats, protein powder, cinnamon, dried fruit, cashew nuts and mix together.
2. In a separate bowl add your peanut butter, honey and almond milk.
3. Place them into your microwave for 30 seconds then stir well.
4. Combine the wet ingredients with the dry and mix well. (Mix until all combined then use your hands to really work them together)
5. Place your parchment paper into your tub then place in your bar batter.
6. Spread out evenly into a square shape.
7. In a bowl over a pot of boiling water add your dark chocolate and a little water. Stir well until it melts.
8. Drizzle over your bar mixture then place into the freezer for 25 minutes or into the fridge for 2 hours.
Nutritional Information per bar (recipe makes 10)
Calories: 181kcals
Protein: 18.4
Carbohydrates: 16.7
Fat: 5.1