Masala Meatballs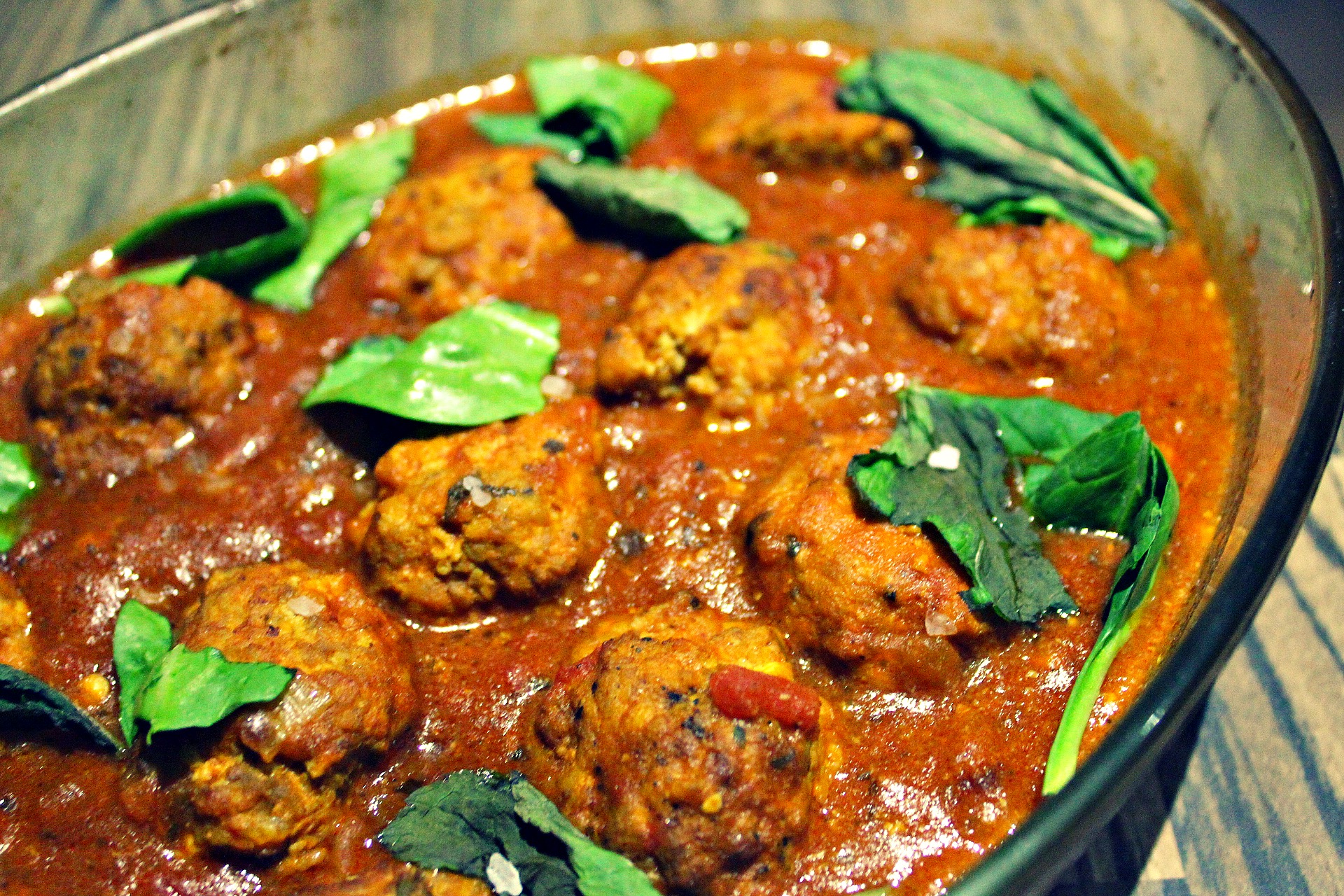 Ingredients:
2 garlic cloves, minced
1 red chilli, finely chopped
2 sprigs of mint leaves
400g turkey mince
1 egg
1 onion, diced
1 tbsp masala paste
400g can chopped tomatoes
400mls low sodium chicken stock
100g baby spinach
Method:
Place the garlic, chilli and mint in with your turkey mince. Add in your egg and massage until fully mixed together.
Mould into meat balls and place in the fridge.
Add your onion to a little oil and cook for 3-4 minutes before adding in your masala paste. Cook for 2 minutes.
Add in your chopped tomatoes and stock, continue to simmer for 8 minutes.
Add in your meatballs and simmer until the sauce thickens. Approximately 15-20 minutes.
Serve with some spinach and extra mint!
(Visited 946 times, 1 visits today)