Mini Chocolate Protein Cakes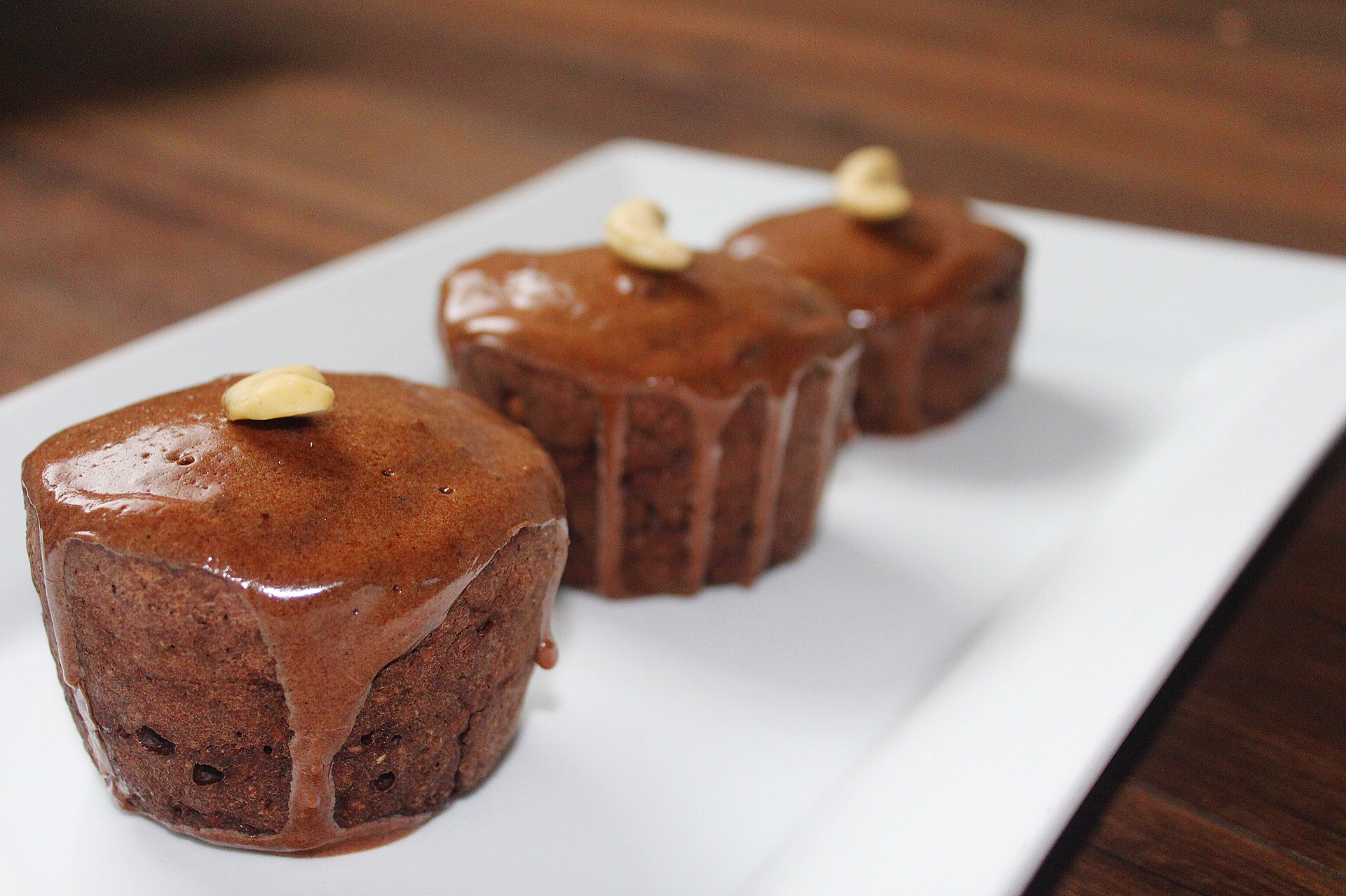 Recipe:
Ingredients:
2 Scoops Whey Protein
3/4 cup Whole Wheat Flour
1/2 tsp Baking Powder
4 tbsp organic Cocoa Powder
1 cup Mashed Sweet Potato
1/4 cup Stevia
1/2 cup Almond Milk
1 egg
non stick cooking spray
Method:
Add all ingredients into a bowl and mix thoroughly until combined.
Spray your muffins tins with non stick spray and evenly divide your cakes mix into each one.
Preheat your oven to 170c/340f and place cakes in for 12 minutes.
Remove and allow to cool down for 15 minutes.
In a bowl, combine 2 tsp cocoa powder, 1/2 scoop protein powder and a little almond milk. Combine thoroughly until it forms a frosting consistency.
Take your cakes out of their tins and coat in your protein frosting then either enjoy right away or place into the fridge!
Nutritional Information: Per Cake
Calories: 192kcal
Protein: 18g
Carbohydrates: 29g
Fat: 3g