The Gourmet Muscle Burger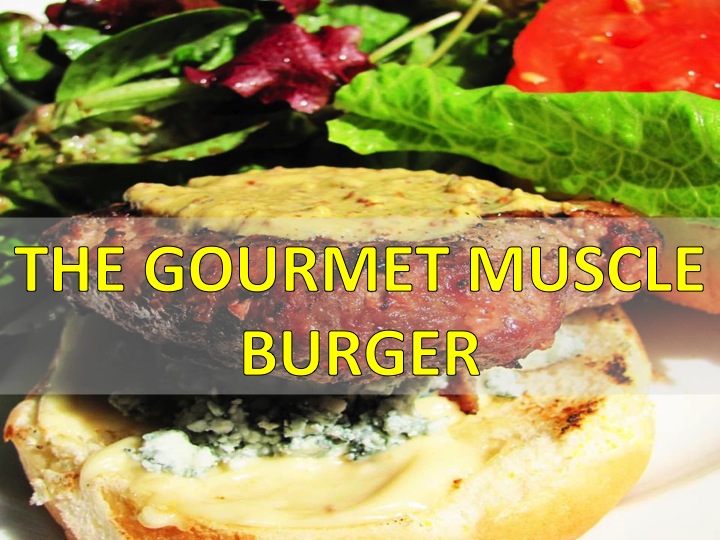 Happy New Year!
I hope you all had a fun packed festive period…I know i did. There's something about just indulging and enjoying yourself in the final weeks of December, I believe it actually is necessary for you to get the best start possible in January because you grow increasingly unsettled at sitting in a food coma day in day out!
So it's been 4 days since we hit 2016 and I wanted to give you a few reasons I believe people struggle to stay on track with their New Years resolutions after the first 2-3 weeks:
They Go it Alone
Unrealistic Expectations
No Plan
No Mentor
Lack of Honesty
Lack of Commitment
You see, building muscle and dropping bodyfat is HARD!
There's no way to avoid hard work and when it comes to the early morning workouts, the workouts after a day at your job, juggling your kids to fit your meals in…it is so easy to give in to temptation and become lazy.
This is where I want you to give yourself a shake and remember WHY you want what you want.
One other reason I believe people find it tough to eat for purpose is LACK OF VARIETY.
ENTER – THE GOURMET MUSCLE BURGER
I developed this recipe to satisfy those tastebuds and also the textures that come along with enjoying one of our nations go-to cheat meals.
Give this a try and you won't be disappointed 🙂
Recipe:
Serves 2
300g lean ground beef
1 clove of minced garlic
2 spring onions, chopped
1/2 a red onion chopped
2 tsp Paprika
1 tsp Sea Salt
1 tsp Black Pepper
1 tsp Worcester Sauce
2 tbsp Rosemary, finely chopped
100g Greek Yogurt
1 tsp Mustard
2 Sandwich thin buns
1/2 a tomato
1/2 a lemon, juiced
1/2 tbsp olive oil
2 handfuls of Rocket
1 egg
Directions:
In a bowl add your powders, meat, egg and worcester sauce then mix throughly with your hands.
Mould into two patties then place onto a non stick griddle pan with some pam spray for 4 minutes on each side.
Place into an oven at 210c or 410f for 4-5 minutes or until cooked to your liking.
In a small bowl, add your yogurt, mustard and paprika then mix.
Toast your sandwich thins, place your rocket on (mixed with some lemon juice and a little olive oil), place a meat patty on, your tomato and then finish with your yogurt dressing.
Enjoy :)!