Colourful and Healthy Brunch Bowls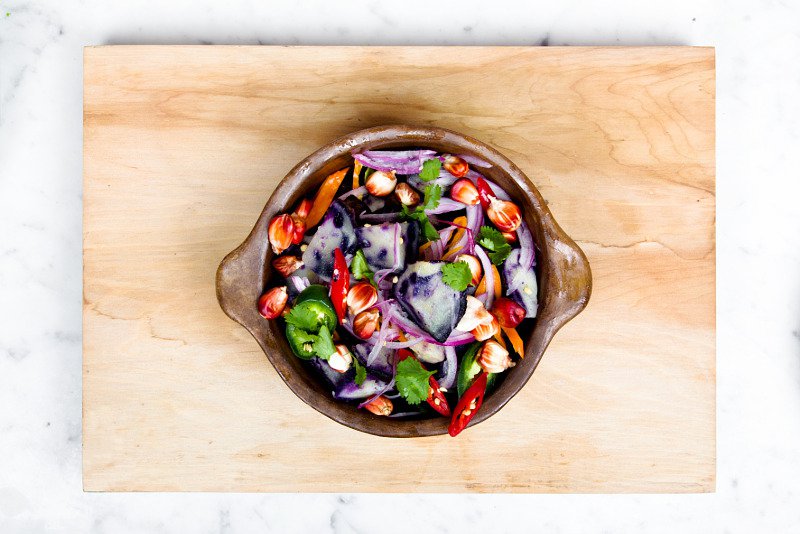 When you think vegetables you generally think bland and possibly thinking back to childhood and stuffing them into your napkin.
I thought the same right up until I began my venture into cooking and trying to find the best ways to use ingredients for building muscle and dropping fat.
Vegetables have become one of my favourite ingredients to use because they are so diverse and can completely transform a meal.
Ingredients to lookout for when putting together a salad:
Vibrant fruits i.e Pomegranate Seeds, Figs, Strawberries, Blackberries
Tough Crunchy Vegetables i.e Red Cabbage, Peppers, Red Onions, Raw Carrots
Base Vegetables for Bulk i.e Rocket, Spinach, Lettuce, Kale
Dressings i.e Mix up your oils between, olive oil, sesame oil, rapeseed oil etc. Mix them with some punchy mustard and white wine vinegars.
Herbs and vibrant greens i.e fresh mint, parsley, coriander, dill etc.
Base seasonings i.e good quality salt and black pepper mixed with things like fennel seeds, cardamon seeds, paprika.
Having the above as a delicious low carb base for your protein source can completely transform what sounds like a boring meal into a flavour masterclass.
Brunch Bowl Idea:
Add Sliced:
Red Cabbage
Spinach
Rocket
Pomegranate Seeds
Grated Carrots
Fresh Mint
Fresh Parsley
Red Onion
1 tbsp Goats Cheese
1 Fillet of Baked Salmon
Mix together, 1 tbsp olive oil + light soy sauce
1 tsp honey
sea salt and black pepper
Method:
Throw all your veggies into a bowl and toss.
In a bowl mix together your marinade.
Add your baked salmon on top of your salad then pour on your marinade and season!
Give it a try and have a great week 🙂
Liam