Delicious Quick Homemade Granola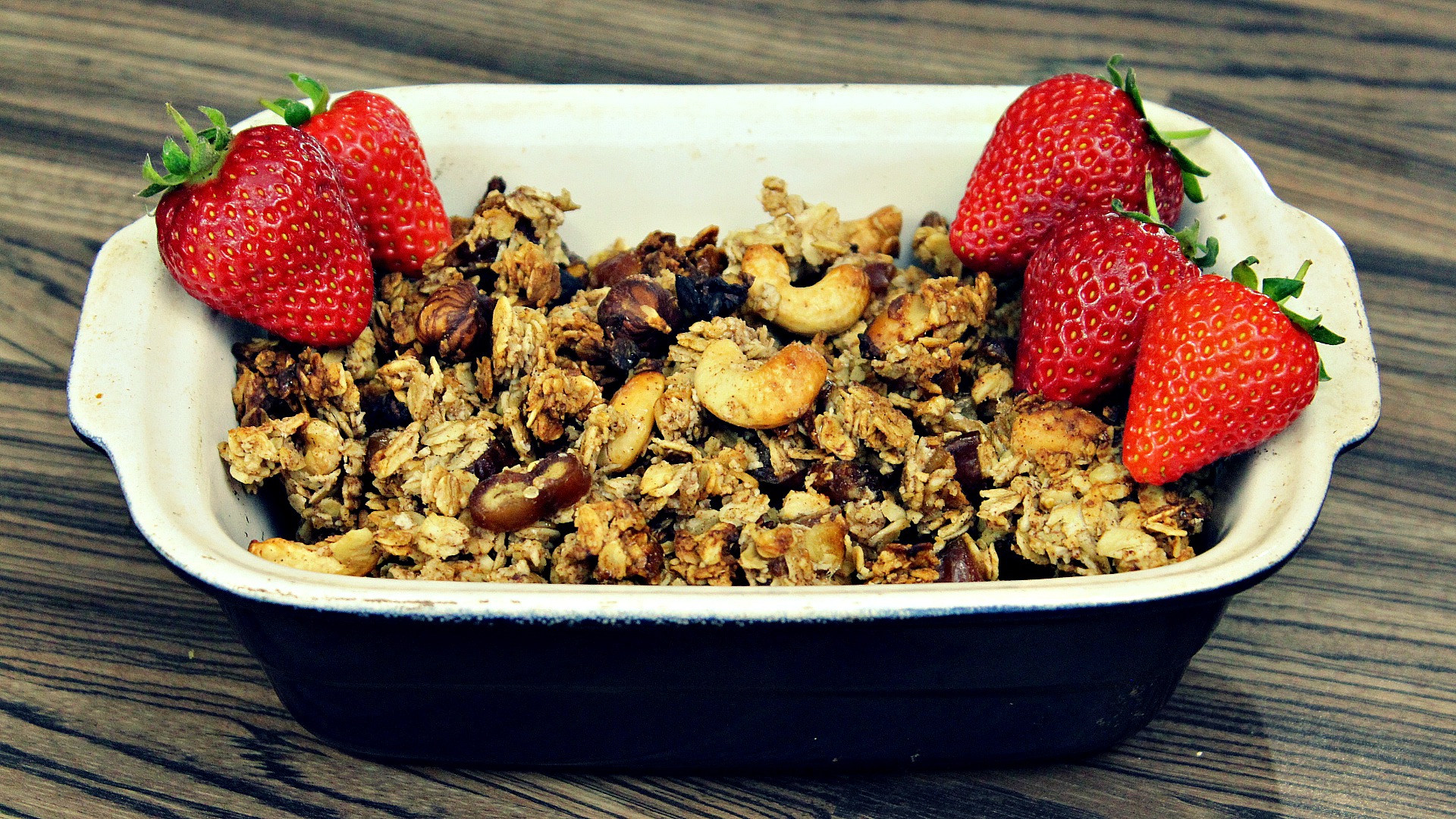 Recipe:

Ingredients:
2 cups rolled oats
3 handfuls mixed nuts
1 tsp vanilla extract
3 tbsp honey
1 tsp cinnamon
1/4 cup coconut oil
1 egg white
3 dates, pitted
Method:
Add all ingredients into a large mixing bowl and mix thoroughly.
Spread out onto a baking sheet and cook for 20 minutes at 200c/390f.
Take out after 10 minutes and mix around to generate little clusters.
Serve with fresh fruit and yogurt.
Nutritional Information (Per Serving): Serves 6
Calories: 297kcals
Protein: 7.1g
Carbohydrates: 28.5g
Fat: 12g