Garlic Infused Rump Steak with Pesto Spaghetti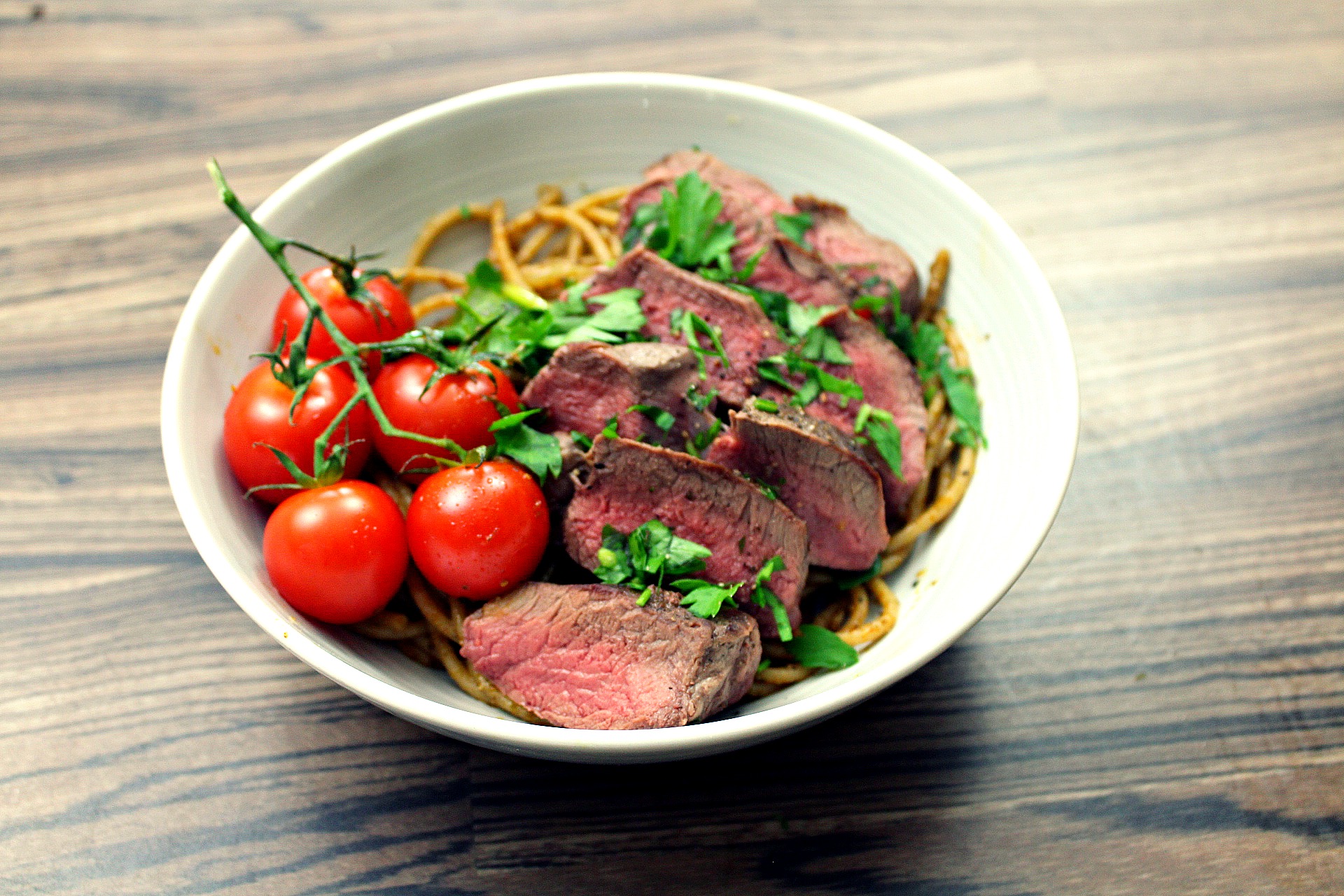 Recipe:
4oz Rump Steak (www.musclefood.com)
60g Wholewheat Spaghetti
1/2 tbsp Pesto
1/2 tsp Paprika
1/2 tsp Cayenne Pepper
1/2 tsp Onion Powder
1/2 tsp Garlic Powder
1/2 tbsp Coconut Oil
Black Pepper
Sea Salt
1 Handful Spinach
1 Chilli
1 Handful Fresh Parsley
1/2 Onion, sliced
Method:
Season your steak with sea salt and black pepper.
Cook on high for 5 minutes in your garlic and coconut oil then flip. Cook for a further 3 minutes. Leave to rest for 10 minutes.
Boil your pasta for 8-10 minutes.
In your pan add your onion and sautee for 5-6 minutes. Add in your chilli and seasonings.
Add in your pesto followed by 3 tbsp of pasta water.
Add in your pasta and spinach then mix thoroughly together.
Serve!
Nutritional Information:
Calories: 500kcals
Protein: 39g
Carbohydrates: 37g
Fat: 17g